[How to Get a Net Ticket on Nico Nico Douga]
First you'll have to buy what they call Nico Nico Points (Please note that you'll get this points in exchange of real money !!). To see the live you'll need 2500 (=2,500 yens).
First connect to you account and go to the URL :
http://ch.nicovideo.jp/ropear/blomaga/ar866511

Next to your username clic on the
+
button to be redirected on the Nico Nico Point purchase page.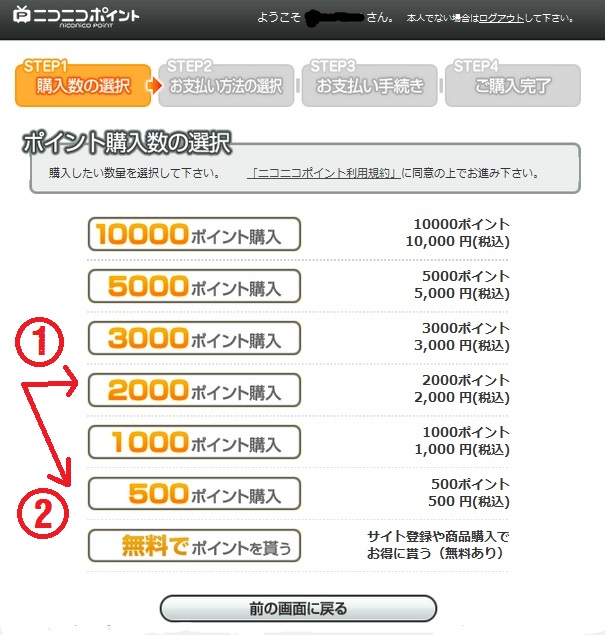 Since there is no button for 2500 pts you'll need to purchase first 2000 pts and repeat the purchase method for 500 pts.  So clic on the yellow button with the number of points you need you'll arrive on a page where they ask you which method you want to use to pay
For foreigners you'll have two choice the first one is Web Money a sort of virtual bank, the second one a credit (which is the method I've used with a Visa Card).
Select the option you want. I didn't take a screen for step 3 and 4 but step 3 is a normal paiement page. In the case you use web money you'll have to write you username and your password just like a paypal account. In the case you use a credit card fill the page with the card number and the limit date... once you confirmed the paiement on the grey button below the frame you'll get to the step 4 which only the repac of you paiement, clic on the grey button to return on the homepage. As soon you paid you'll receive the points next of your username. In case you have a premium account the points will appear on gold letters.
http://ch.nicovideo.jp/ropear/blomaga/ar866511
On ROPEAR homepage clic on the link in the box to go to the live url.
Clic on the box at the left of the red arrow, clic here to exchange your points with the tickets.
(Since I already paid mine I couldn't take a screen but you'll just have to clic on the button and once you the box you first pushed the one turn grey you have your ticket)
If you have any question please ask o/